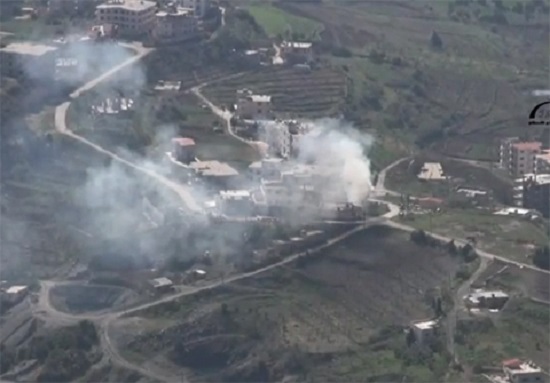 ALEPPO—At 3:15 p.m. local time on Wednesday Kessab was hit by two GRAD missiles rattling the residents of the mainly Armenian-populated city in Syria, reported the executive editor of Gandzasar newspaper Zarmig Boghigian.
The rocket fire came from the direction of the Turkish border, according to Boghigian. One of the rockets landed a 55 yards from the Kessab mosque, while the other landed on the street behind the Holy Trinity Armenian Evangelical Church in the city.
The rocket fire caused heavy damage with one reported injury reported. No fatalities were reported.
Kessab residents, especially children who were playing in their yard were severely shaken by the attack.