ARMENIAN HISTORY | HISTORY OF ARMENIA
All about Armenians and Armenian history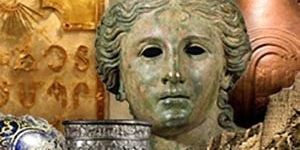 History of Armenia from ancient times to modern days. Armenian Highland, Western and Eastern Armenia, Armenian culture, religion, kingdoms and principalities, kings and queens, unknown history.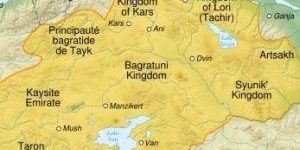 Ancient, medieval and modern maps of Armenia and Its Neighbors. Maps of the Kingdom of Urartu, Ancient Armenian kingdoms, Armenian Empire of the Tigran the Great, Cilician Armenia, Medieval Armenian kingdoms.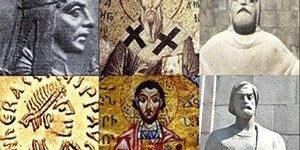 Armenian People – Famous Armenians, historians, politicians, writers, artists, scientists, writers, authors and noble Armenians.
Armenian-History.com website is online since 2003
Thousands of pages, photos and pictures about History of Armenia and Armenians published on our website.

During the almost 20 years we had millions of visitors who checked our pages and we want to thank YOU for visiting our website.
Currently we are updating and improving our website and content. Some pages may not open properly or may have outdated look.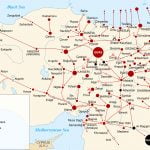 What is the Armenian Genocide? The extermination of Armenians in the Ottoman Empire and the surrounding regions during 1915-1923 is called the Armenian Genocide. Those
Read More »
Armenian People - Biographies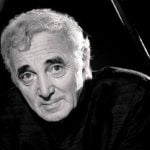 Charles Aznavour – French-Armenian singer, lyricist, actor and diplomat. Charles Aznavour (Shahnour Varenagh Aznavourian) was born in Paris in 1924 to Armenian parents who fled
Read More »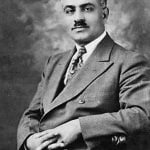 Garegin Ter-Harutyunyan – Nzhdeh was an Armenian statesman and military strategist NZHDEH, General GAREGIN (G. Ter-Harutiunian) (Nakhichevan 1886 – Siberia 1957) Joined the Dashnak party
Read More »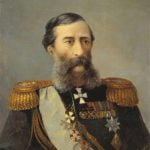 Count Mikhail Loris-Melikov – Միքայել Լորիս-Մելիքյան (1824-1888) – Russian-Armenian statesman, General of the Cavalry, and Adjutant General of H. I. M. Retinue. Loris-Melikov is the
Read More »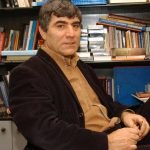 Hrant Dink was a Turkish-Armenian intellectual, editor-in-chief of Agos, journalist and columnist. Hrant Dink – was born on September 15, 1954 and died on January
Read More »
Galleries - Armenians, Armenia, Armenian History and Culture​
Old photos of Armenians, paintings and pictures of Armenia, Armenian History and Culture​​.
Pantheon of Armenian pagan gods and goddess, heroes and legends of Ancient Armenia
Armenian Legion, Armenian Cavalry, Army, Battles, Generals
Ancient and medieval capitals of Armenia. Tigranakert, Dvin, Artashat, Van, Ani …
Armenian Apostolic Church is one of the most ancient Christian institutions
Ancient and medieval Armenian Coins, Money, Dram, Currency
History of Diaspora (Spyurq), Colonies.
The Armenian diaspora refers to the communities of Armenians outside Armenia
Kings and queens of Armenia, Armenian royal dynasties
Artsakh (Karabakh) is a part of historic Armenia. Republic of Artsakh or the Nagorno-Karabakh Republic
Historically Armenian region in the southern part of the Republic of Georgia