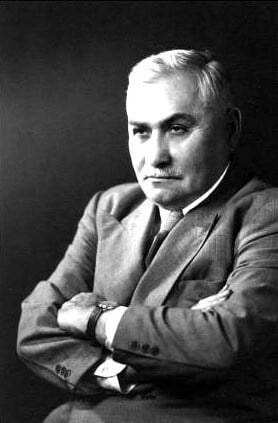 Drastamat Kanayan Dro (Igdir 1884 – Boston 1956) Educated Yerevan Gymnasium. Attended military school. Joined Dashnak party. Very active in 1903-1905; with others assassinated Prince Nakashidze and General Alikhanov; fought the Tatars in Zangezur. Fled to Turkey after proclamation of constitution in 1908. In 1914 Dro returned to Transcaucasia and became the commanders of the volunteer unit. Wounded; decorated by the tsar.
In 1917 Drastamat Kanayan appointed by the Armenian National Council the military commissar of the Ararat region.
Defended the Bash Abaran defile during the battle of Sardarabad, May 1918.
With Aram organized the dictatorship of Armenia until the government arrived in July 1918.
Commander of the front during Armeno-Georgian war, December 1918. In early and mid-1920 commander of the Surmalu front.
Minister of war in Simon Vratsian's government, November 1920. With H. Terterian signed agreement on hand-over of power to Bolsheviks. Became dictator of Armenia until arrival of Soviet forces. To Moscow 1921; received amicably by Stalin. Later to Paris; settled in Romania. Co-operated with the Nazis on the Crimean and North Caucasian fronts during the second world war, commanding an Armenian battalion; supporters claim that this was to ensure the survival of Armenians, should the Nazis reach Armenia; opponents claim that he acted out of Nazi sympathies. Arrested at Haidelberg by Americans at the end of the war; released after one month as an 'old exile'. Settled in Lebanon, making frequent trips to Egypt, Europe and USA (for medical treatment in December in 1955).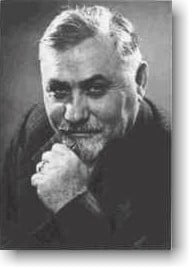 Drastamat Kanayan Dro died in Boston on March 8, 1956.