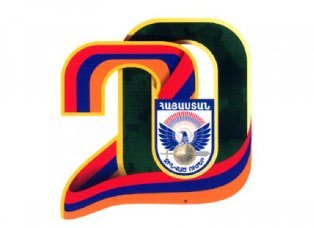 January 28 is National Army Day in Armenia.
But the celebrations marking 20th anniversary of the Armenian Armed Forces got underway on Friday, as President Serzh Sargsyan awarded medals and decorations to several participants of the Karabakh movement. Also, a number of military servicemen received officer's ranks. Decorations and medals were awarded to over seventy men in arms, and more than one-hundred servicemen will receive the President's medals and certificates at their military units.
And on Saturday, representatives of MOD, Armed Forces senior officers, and war veterans will visit the Yerablur Pantheon for Karabakh war heroes, and lay wreathes.
Also, MOD will convene a special session, devoted to the Armenian Armed Forces Day 20th anniversary, during which state and departmental awards will be presented.
And festive fireworks will light the night, at 10 p.m., and twenty artillery rounds will sound.