Armenian Easter – Surb Zatik
Armenian Easter is called "Zatik", which means liberation, salvation as a sign of Jesus' deliverance from suffering, death and chaos.
On Easter day the Armenian people welcome each other by saying "Քրիստոս հարյավ ի մեռելոց"/Christ is risen from the dead, to which you reply "Օրհնյալ է Հարությունը Քրիստոսի"/Blessed is the resurrection of Christ.
Armenian Easter traditions
People like to prepare for Easter in advance. Many families will grow wheat, lentil or any grain that buds, and on the day of Easter they will put the dyed eggs on the grown grass to make them look brighter and more attractive.
Armenian Easter bread or Choereg (Chorek)
Easter cookies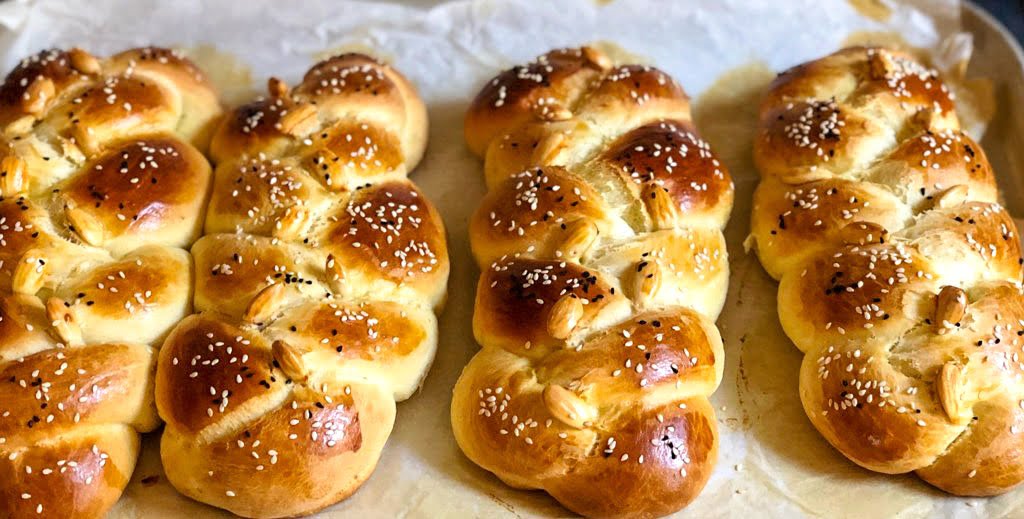 This sweet, aromatic and plush Armenian bread is traditionally made to celebrate Easter, but it's delicious enough to enjoy any time of year.
Armenian Easter table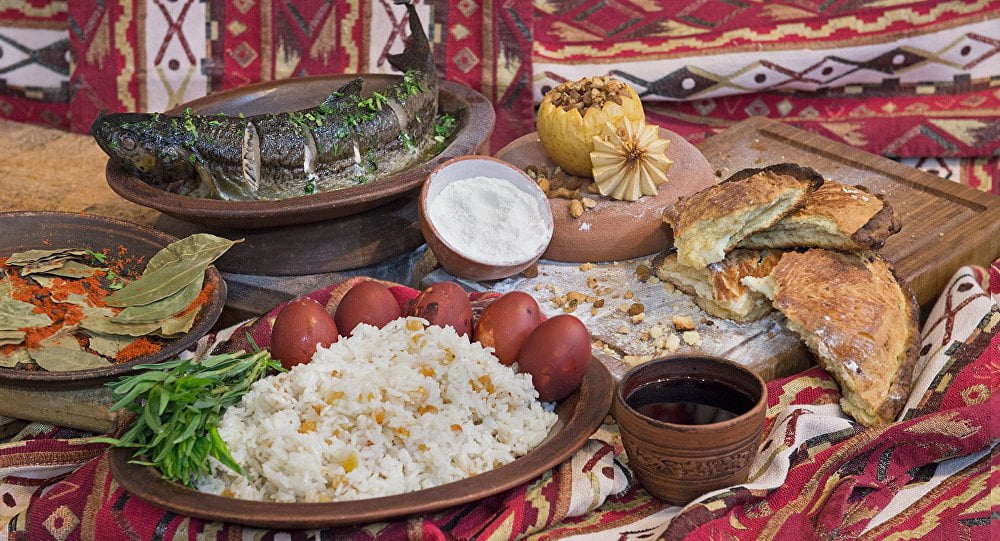 Lets check the main meals of traditional Armenian Easter table. One of them is the rice pilaf with raisins. The rice in this dish symbolizes humanity, and the raisins symbolize people who believe in Christ.
Another important dish for the Easter table in Armenia is fish. An interesting fact is that in other countries it is not customary to serve fish for Easter. However, in Armenia, fish is considered to be a symbol of Christ himself. Boiled greens are served with the fish – greens: tarragon, green onions, cilantro, parsley.
In spite of the fact that it is more habitual to serve white wine to fish, on the Easter table Armenians have an obligatory attribute – red wine, which symbolizes the blood of Christ.
The table will also include various types of greens like coriander, tarragon, green onions which are served raw.
Armenian Easter eggs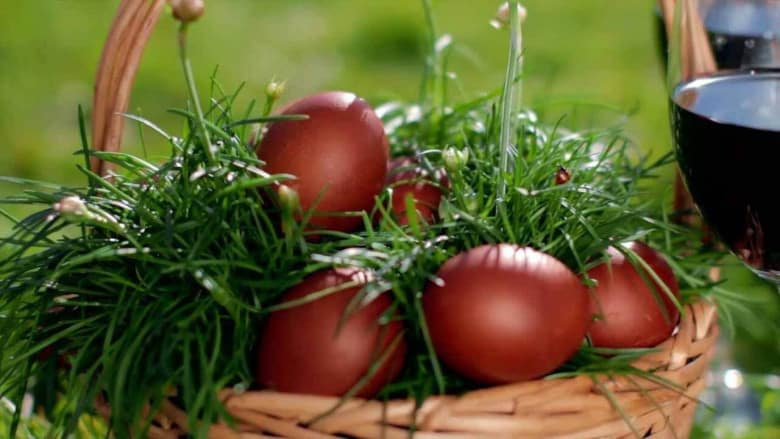 The day before Easter, at night, housewives paint eggs in red and any other colors, which symbolizes the blood of Christ.
Many people still prefer coloring with natural ingredients, such as using skins of red onions, or beetroot.
As soon as all the family members get together, the most favourite moment comes – the fight with eggs.
The egg fights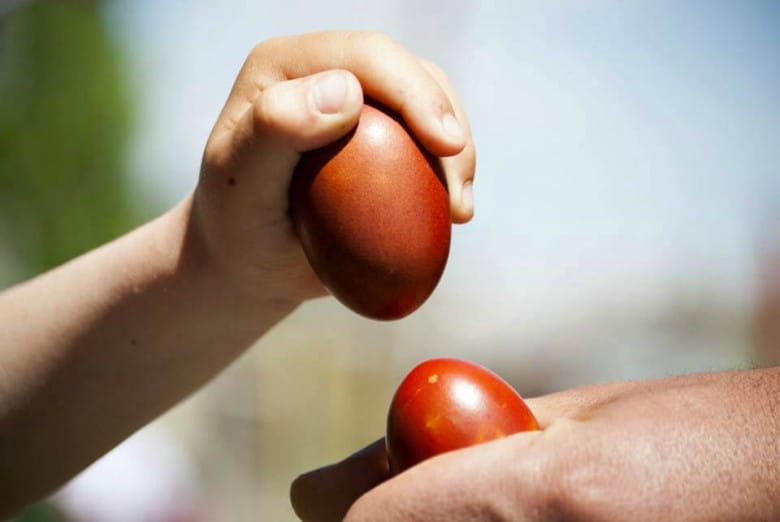 This good tradition brings a special flavor to this festive day. Everyone chooses a seemingly strong chicken red egg, after which two enter the battlefield: you need to smash the Easter eggs of your opponents without breaking your chosen ones. The one whose egg stands and does not break the shell, wins.
After that, the eggs are cleaned and wrapped in Lavash with tarragon and cheese. All this beauty is eaten with wine.
Armenian Apostolic Church – Surb Zatik
In the Armenian Apostolic Church, the feast of Easter is always celebrated neither earlier nor later than in the interval from 22 March to 26 April (35 days). All believers before Easter observe a forty day fast, so that to purify their body and spirit just like Christ. On Saturday evening, with the end of the sacred liturgy all believers greet each other with the resurrection of Christ, and on Sunday night begin the true celebration of Easter with a solemn liturgy.