Etchmiadzin Cathedral – Mother Church – also spelled Ejmiatsin, Echmiadzin
Etchmiadzin Cathedral is the mother Church of Armenian Apostolic Church located in the city of Vagharshapat (Etchmiadzin), Republic of Armenia.
It is also considered one of the oldest Christian temples of Armenia. It was built in 301-303 by Grigor Luysavorich (the Illuminator), the founder of the Armenian Gregorian Church. It was rebuilt in 480's.  Echmiadzin is the seat of the Katholikos (Catholicos).
The monastery, founded in the 6th century CE and called Echmiadzin from the 10th century, consists of a complex of buildings surrounded by a brick wall 30 feet (10 metres) high; it includes a modern college and seminary.
The present cathedral, on the site of the original church, goes back to the 7th century but was considerably restored after 1441.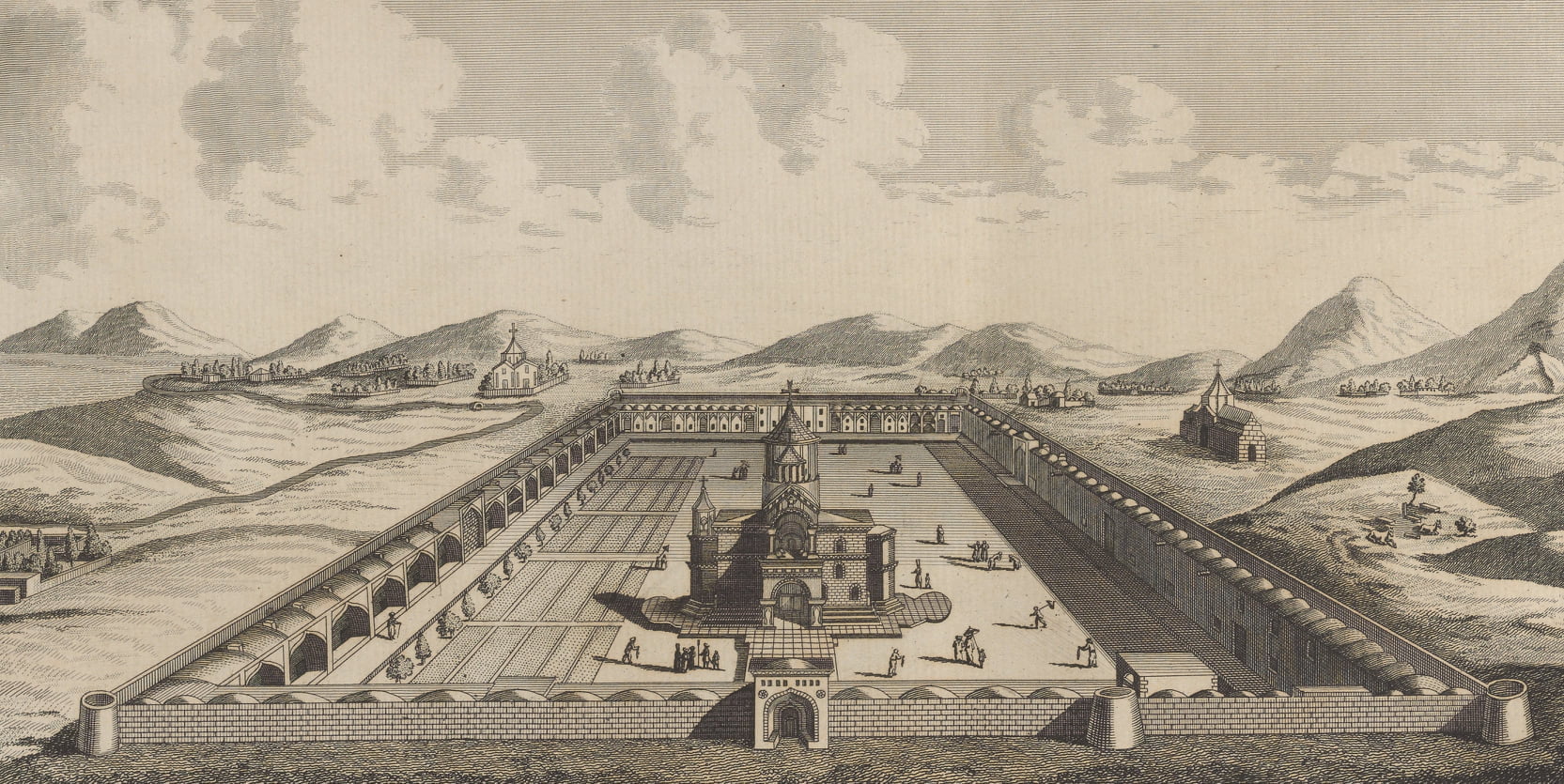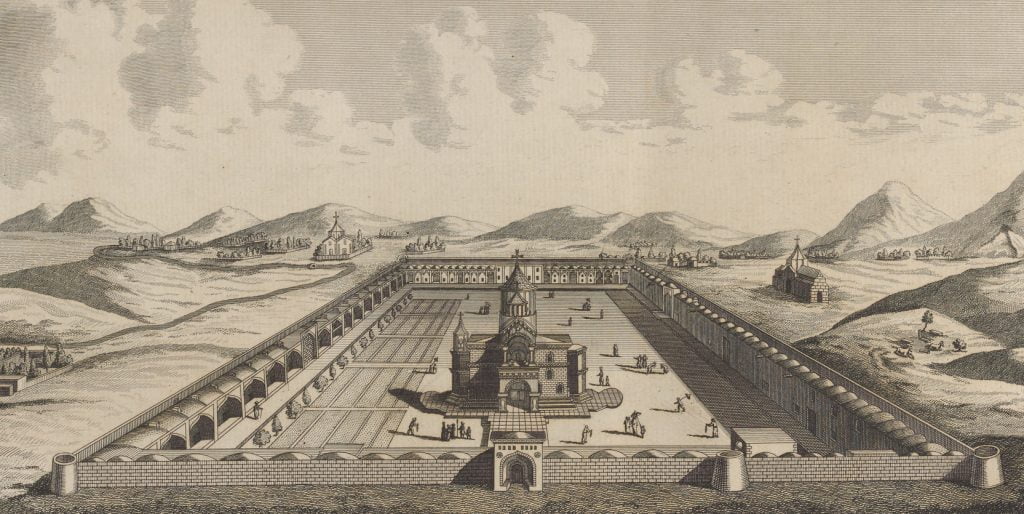 The Cathedral is part of a monastery having the same name and is surrounded by walls which enclose a series of structures. These structures include the Palace of the Katholikos, a seminary, museum, refectory, synod house, library, printing house, monks' cells, and other buildings. Echmiadzin is the spiritual center of all Armenians.
During the Armenian Genocide, the cathedral of Etchmiadzin and its surrounding became a major center for the Turkish Armenian refugees. At the end of 1918, there were about 70,000 refugees in the Etchmiadzin district.
Etchmiadzin has been an important location in Armenia not only religiously, but also politically and culturally. It is also one of the most visited places in the country. Along with several important early medieval churches located nearby, the cathedral was listed as a World Heritage Site by UNESCO in 2000.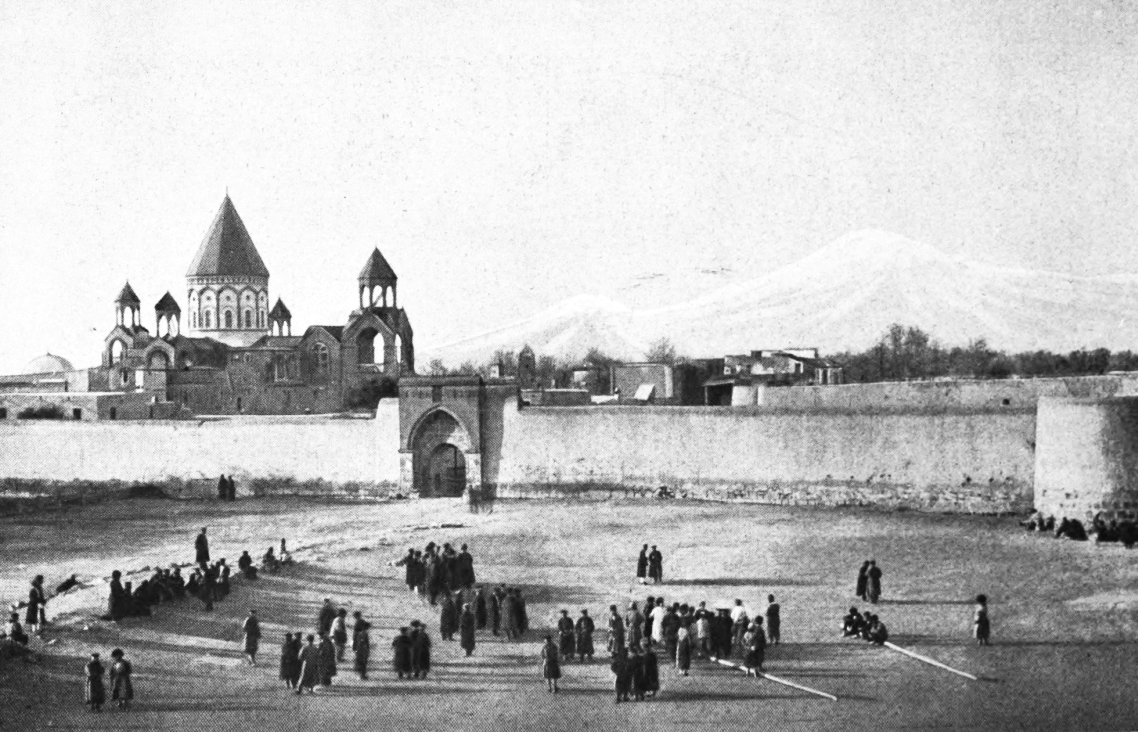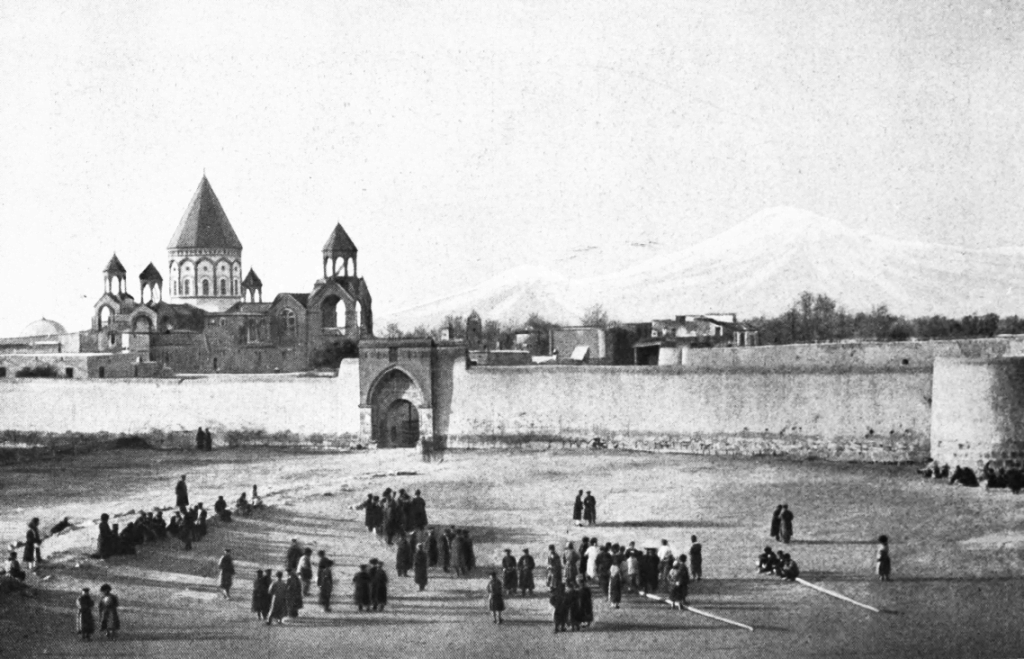 Source:
Armenian-History.com