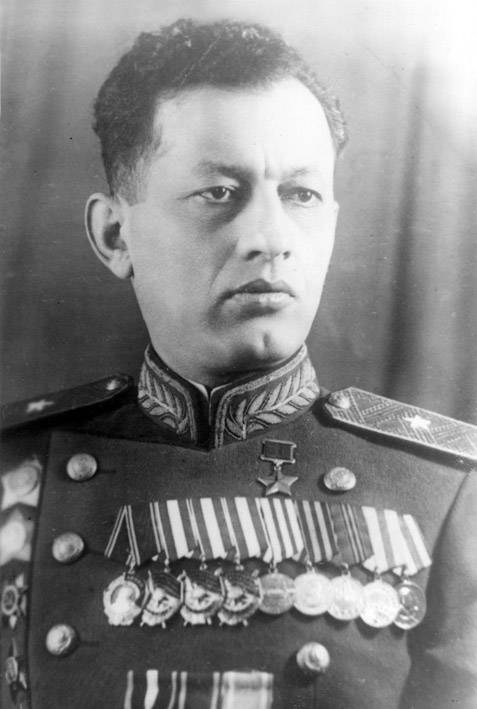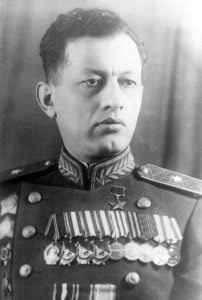 Hamazasp Khachaturovich Babadjanyan – was born on February 18, 1906 and died on November 1, 1977. He was born in the family of an Armenian peasant, in the village of Chardakhlu near Yelizavetpol (later Kirovabad). Hovhannes (Ivan) Baghramyan, Marshal of the Soviet Union, was born in the same village.
In 1925, Hamazasp Babadjanyan joined the Red Army. 3 years later he joined the Soviet Communist Party. In 1929 he graduated from the military infantry school he was attending. He then participated in the Finno-Soviet War of 1939-1940. In the beginning of the Great Patriotic War, he commanded a rifle regiment from June 1941 to April 1942. From September 1942, he was the commander of the 3rd Mechanized Brigade. For the skillful management of the brigade during the retaking of the river Dniester, he was awarded the title of Hero of the Soviet Union. From August 1944 through May 1945, he commanded the guard armored corps. He graduated from the military academy of the general staff in 1948, and was appointed with critical command posts.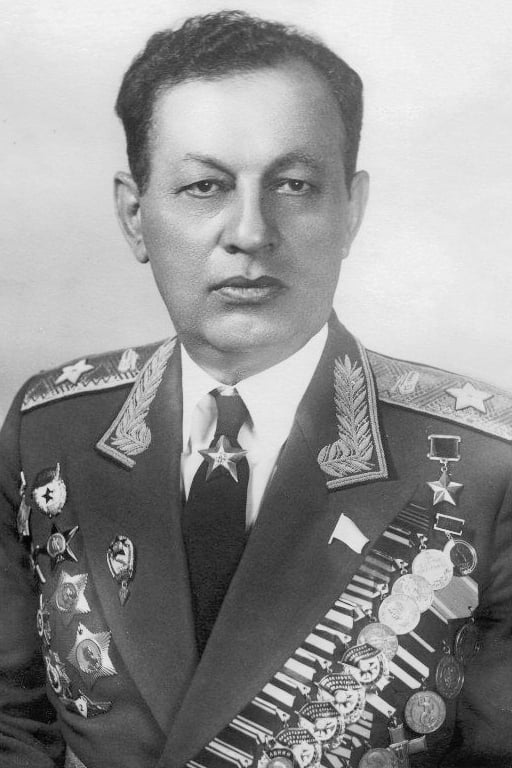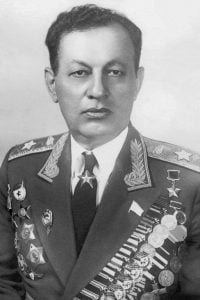 In November 1956, Hamazasp Babadjanyan led the 8th Mechanized Army in Budapest, during the Soviet intervention that led to the crushing of the Hungarian Revolution of 1956. From 1959, he was commander-in-chief of the forces in the Odessa Military District. From 1967 to 1969, he was the chief of the military academy of armored troops in the name of Marshal of the Soviet Union Malinovsky and from May 1969, chief of the tank forces. Babadjanyan was a Deputy of the Supreme Soviet of the USSR during the 6th and 7th convocations.
He was awarded the Order of Lenin three times, the Order of the Red Banner four times, the Order of Suvorov twice (one of the 1st degree and another of 2nd degree), the Order of Kutuzov of the 1st degree, the Order of the Patriotic War of the 1st degree, the Order of the Red Star two times, two Polish Orders, as well as countless medals.