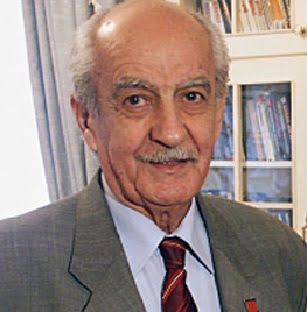 Legendary secret agent, Soviet hero Gevorg Vardanyan died at the age of 87 in Moscow on Tuesday.
Vardanyan could come into direct contact with the agents' group of the Interior Office in Tehran in 1940. He headed the special group revealing the fascists in Tehran and revealed more than 400 people, having connection to the fascists.
He attended the British agent school in 1943, which prepared agents to work in the Middle East. Due to information given by him, many foreign agents were revealed throughout the Soviet Union.
The group headed by him prevented the death attempt against 'the Big Three' (Winston Churchill, Franklin Roosevelt and Josef Stalin) at the Tehran Conference in Tehran in 1943. He has worked for 46 years abroad. He has been Soviet hero since 1984. However, the information was confidential. His name was decrypted in 2000.
source: www.armenian-history.com