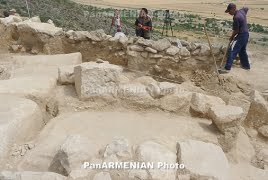 Armenian-French-Iranian archaeological expedition has discovered the most ancient street of Yerevan in the territory of the Urartian city of Erebuni, head of the Armenian team of the expedition Mikayel Badalyan told reporters Thursday, July 7.
"This year, a 30-meter-long street with beautiful tiles has been found near the temple of Khaldi in Erebuni museum-reserve. It is 2700 years old," Novosti Armenia cited Badalyan as saying.
He noted that this is a unique and unprecedented discovery, which completely changes the essence of the Urartian civilization.
"There are new assumptions about why there was a need for the construction of the Teishebaini fortress. It turned out, in particular, that an earthquake hit the area in the middle of the 7th century BC," Badalyan said.
The head of the French team Stefan Duchamp, in turn, stressed the importance of the excavations.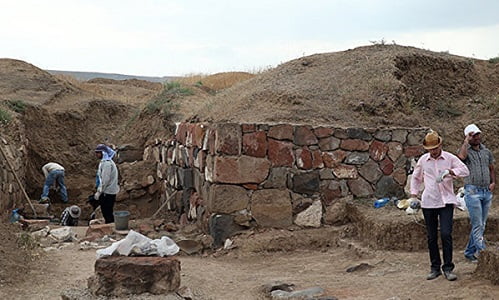 "In recent years, foundations of buildings have been unearthed, hinting at the presence of not two, but three temples in Erebuni," he said.
According to him, the excavations led to discoveries that are important for understanding the development of the civilization in the region in post-Urartian period.
Source: panarmenian.net